In November, Los Angeles County police officers raided the apartment of former Miss Nevada Caleche Ranae Manos and her fiance, forcing the couple out of bed and getting an eyeful of Manos naked as a result.
Nice perk of the job, right? Not exactly.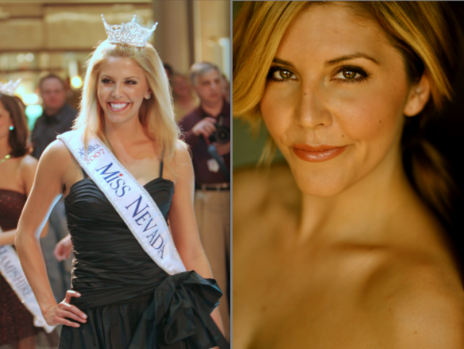 According to a lawsuit the beauty queen filed this week, the search warrant used by law enforcement officials in this case actually listed a different apartment on it.
But they still brandished firearms and entered the couple's bedroom, where they allegedly lingered for an extra period of time because, well, a nude woman was holding up her arms in their presence.
"The sheriff deputies detained the plaintiffs and subjected them to a search and questioning, all while keeping the plaintiffs at gunpoint and treating them in a rough and rude fashion," reads the lawsuit.
It also claims a deputy joked that Manos would "have a story to tell" following the case of mistaken identity.
Manos and her fiance are now suing for negligence, false imprisonment, sexual harassment, discrimination and civil rights violations. The monetary amount they are seeking has not yet been disclosed.
Source: http://www.thehollywoodgossip.com/2012/07/caleche-ranae-manos-sues-la-county-sheriff-office-over-mistaken/